Poor Diesel - I am thinking this could be the onset of arthritis, although I would rather the swelling he is having investigated today is nothing more than a knock to the leg.
Not sure if you can make it out on these pics, this morning though, the swelling had reduced quite a lot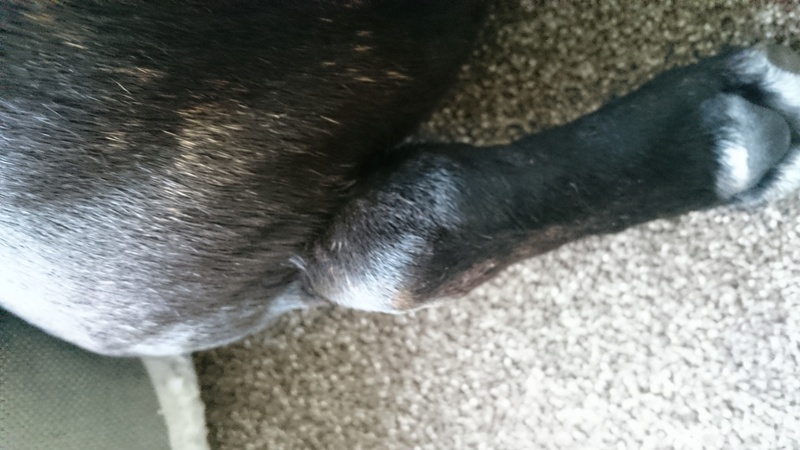 Will update you as soon as I hear back from the xrays
*********************************************************************************
UPDATE
The vet, Hugo rang me earlier, they have taken xrays and fluid sample of the hock joint, there are signs of arthritis in the joint - but the analysis of the fluid will determine if other causes are present (takes 7 days)
The lump and his leg has been biopsied, again 7 days for the results.
We did ask them to check Diesels prostate gland and he does sometime dribble after having a wee. The vets has confirmed an enlarged prostate - Benign - so not cancer, but Diesel will need castrating to allow the prostrate to shrink.
Will update you again once I collect Diesel this evening xx