In the garden
We had our garden turf a few weeks ago (we just moved house) and the boys were finally allowed to go on the grass.
Here are a few pics of them enjoying the sun
Oh dear - Mum is spying on us again!!!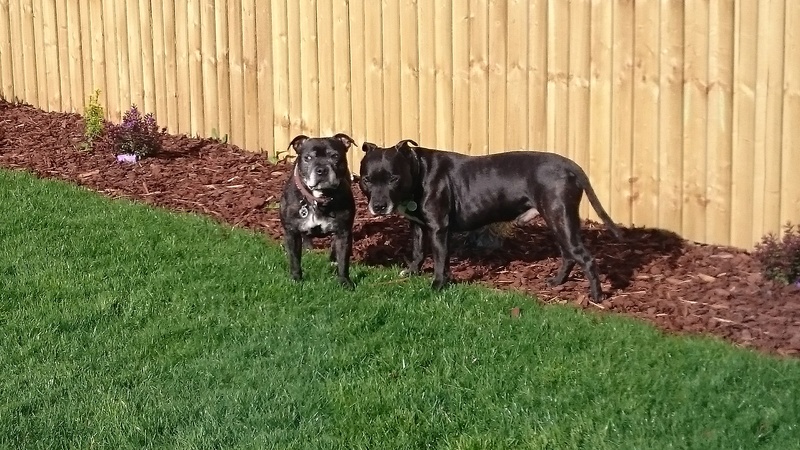 I will go and tell her to stop it!!!
I think Mum has gone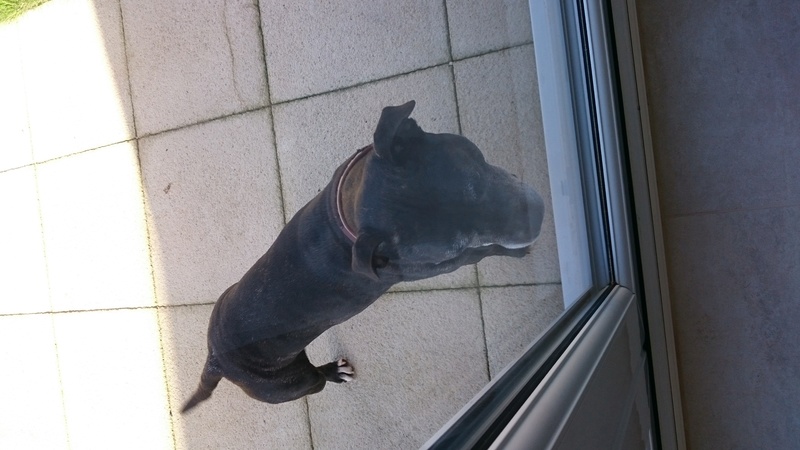 Right - Time to investigate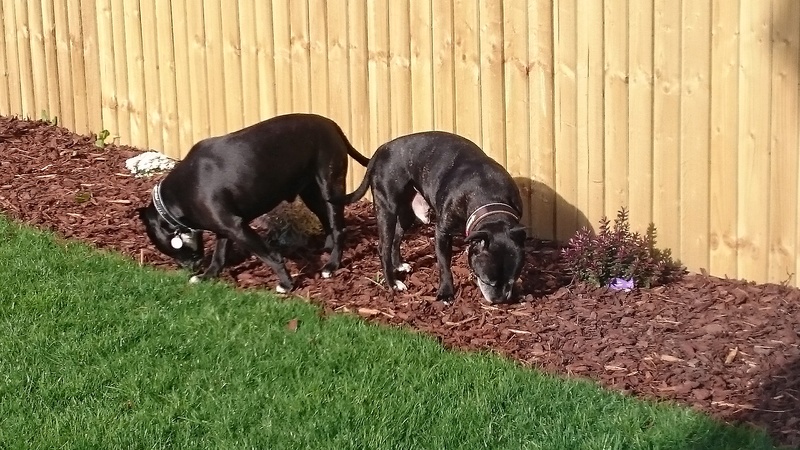 Oh No !!!! Mum is back
Rocco is been very cheeky indeed  
Diesel lapping up the sun - how cute